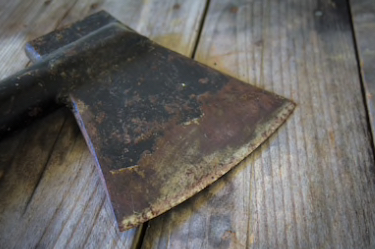 Individual Throwing Prices
Our pricing plan is meant to encourage more friends and family to participate because we all know showing off is more fun in a group. With the additional lane option, you will have to follow The Three Musketeers motto..."all for one, one for all". This is when you will find out who are your real friends.
| Thrower(s) | Per Person / Per Hour | Per Person / Additional Lane |
| --- | --- | --- |
| 1 - 2 | $35 | N/A |
| 3 - 4 | $30 | $40 |
| 5 - 6 | $25 | $32 |
You know, that we know, that you know, that you don't want to be left out of all the fun and will probably be a thrower, but if you only want to watch then watch you shall. Keep in mind you are still only allowed a group of up to 6 people regardless of how many throwers. Unfortunately our insurance requires every guest of Splinters needs to sign the waiver. If we had our way we wouldnt have you sign anything, but you know how lawyers can be with their complicated legal terms and finger pointing.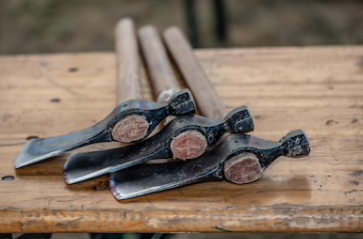 Group Throwing Prices
If you have more than 6 in your party, you might want to consider a Group Rate. A Group could be made up of your friends, enemies, frenemies, coworkers, family, classmates, teams, clubs, schools, etc. To make booking a Group as an eazy peazy process as possible we offer the ability to book Lanes next to each other as a Stall or for even bigger, the Private Room.
| Max Size | Hourly Rate | Lanes Used | Term |
| --- | --- | --- | --- |
| 12 | $220 | 2 | Stall |
| 7-18 * | $295 | 3 | Private Room |
| 19-30 ** | $400 | 3 | Private Room |
Stall - consists of two Lanes next to each other. We have had groups book this option for more individual throwing time in the lanes without having to increase the length of the booking. We recommend you book for 1 hour which allows for casual throwing; if food & drink is involved then we suggest 2 hours.
Private Room - in our case private doesnt mean keep out, we want you in. We know some occasions can get loud as well more room to stretch. We also know what happens at Splinters should stay at Splinters on some of those same occasions. As a bonus, the room is also setup so you can connect to our bluetooth speakers and play your own music. We recommend you book for 2 hours which allows for casual throwing and eating. It is a given food & drink will be involved in this space.
* We recommend this option over a Stall if you want to break up your group into 3 vs 2 and you probably want to do that because you are super competitive and/or loud as hell. Since you have 3 partitioned lanes you won't have to wait for your competition to throw next to you.
** We don't recommend this option if all of your besties wanting to throw for a hour and party. Due to only having 3 lanes, this is more a party room with some guests who want to throw.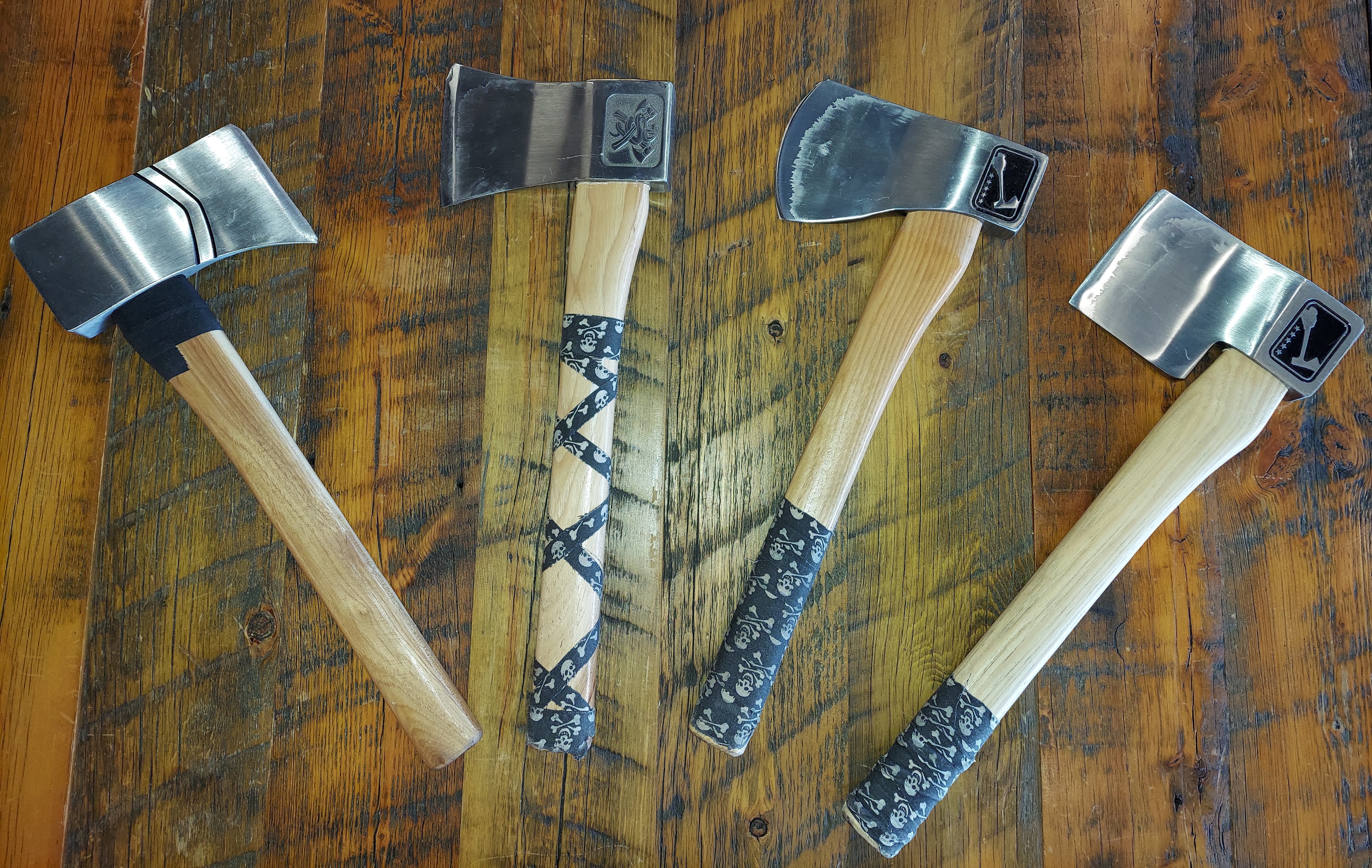 Bonus
We have these shiney professional WATL axes that you will also be using in the room. You know they are fancy when they each have a name; from left to right: The Corporal, The Bad Axe, Ace Of Spades and The Butcher.
Please consider us for your next:

Okay we might be stretching it with the baby shower. We are sure you are picking up what we are putting down so suprise us with your special occasion.